A Legend Has Returned
Preview Courtesy of Courtney
If you are looking for that once in a lifetime experience, you may have very well hit the jackpot! Her mission is to provide a sensual experience and visual feast unlike any you have ever seen.
Courtney has been practicing a very healthy eating habits and living a very healthy lifestyle.  An has never felt better!  However, she has not slowed down in any areas of her life.  She is more than ready for some passionate playtime, are you?
If you are in the mood like me, check her out and get together and make magic happen.
Things To Know
Courtney is a legendary reputation on the Local and National review boards.  Many beautiful ladies are often stereotyped as being distant, and full of themselves.  However, it has been mentioned repeatedly that she is a very affectionate and highly responsive.  What can I say?  She lovew what she does.  Many fans say that her sweet, girl next door personality is her best asset!  I am not sure about that, but I do know she is all about having a great time and providing high quality to fans.
She have been largely off the internet the last several years working on some personal pursuits.  Getting ready for a comeback now and totally ready to get back to doing what I do best!
NAME Courtney
Location USA
Stats 36DD-26-36 (Enhanced)
EYES Brown HEIGHT 5'6" WEIGHT 126lbs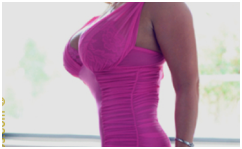 I have been practicing very healthy eating habits and living a very healthy lifestyle.
Reach Out
Phone: offline
URL: offline
E-mail
courtneyofhouston@yahoo.com