Archive Preview Courtesy of Amy Taylor
Keeps getting better and better
LA fans have had the pleasure for years now, don't you get left behind..
Things To Know
Amy truly lives life, activities of the body and the mind stimulate her equally.... SCUBA diving, snow skiing, running, sailing and roller blading are some of her pleasures--and her well-sculpted figure shows it.
Her passions include savoring the richness of opera and the theatre; she also enjoys savoring a fine meal, a fine wine, and the company of a fine man. Bilingual in English and French, Amy enjoys diverse cultural experiences and is therefore a delightful vacation companion. As a non-smoker and light social drinker, this well-educated and well-bred beauty will provide you with the perfect companion whether traveling or simply relaxing for the evening.
As a 5'6" frame, this model has what it takes and continue over the past decade to be a force in fashion and entertainment.
NAME Amy Taylor
Location USA, California
Stats 32D-23-34
EYES Blue HEIGHT 5'6 WEIGHT 125lbs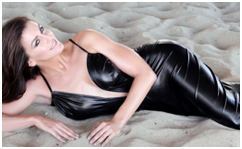 Amy Taylor, Light..Camera...OMG?
Reach Out
Phone: offline
URL: www.amytaylor.com
E-mail
amy@amytaylor.com
Social Media
Twitter: @amytaylor1